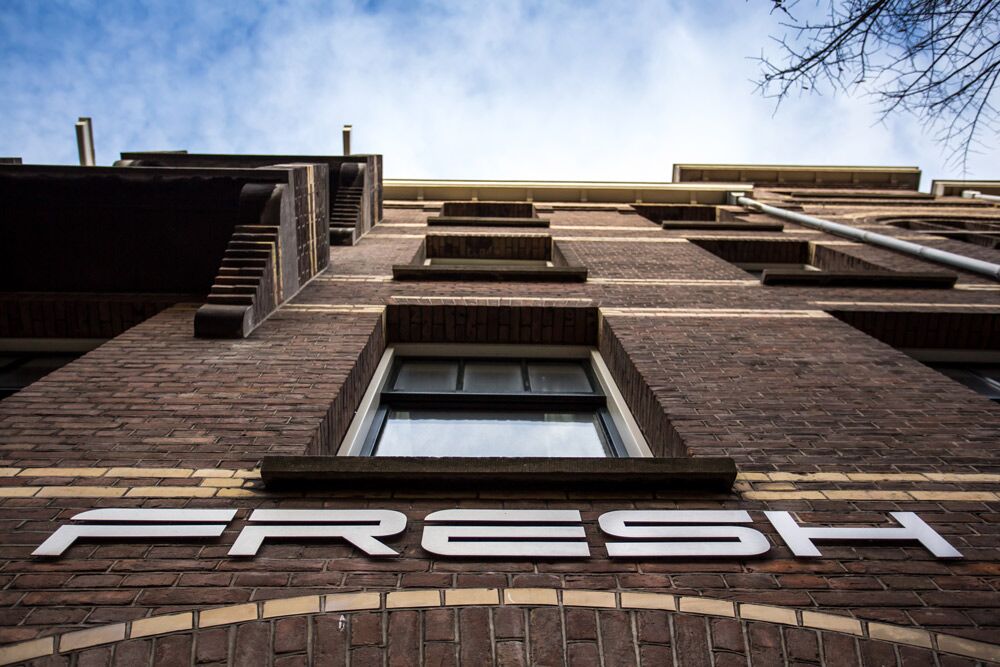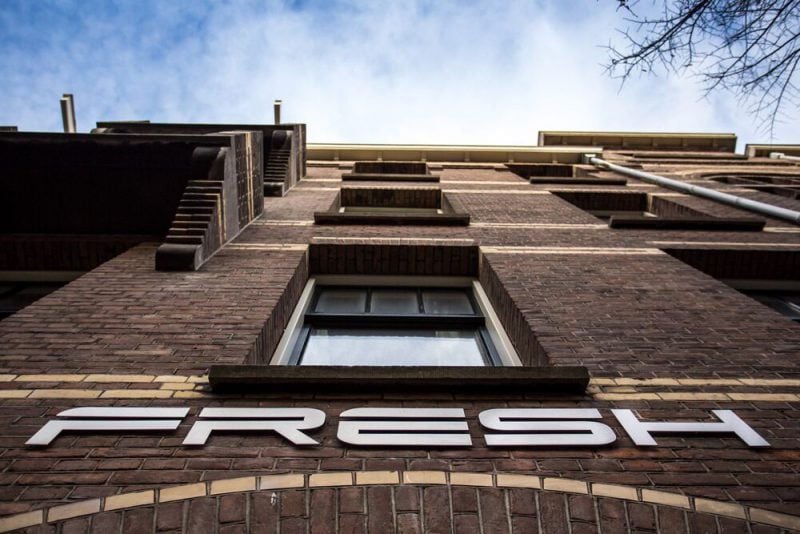 The "Fresh" idea was born in August 2003. Partly due to the rapidly changing climate within physiotherapy, it was time for something new in this field. After two months of brainstorming, the idea took shape, and a new Health Club was born in the middle of DE Pijp. The club was given a name at the end of October and the lease was signed in December.
The renovation could begin. A ruin (remnants of an old supermarket) had to be converted into a Health Club. It took a lot of blood, sweat and tears, but the result after 7 months was great. It was stormy from the opening weekend. A year later and more than 1600 registrations further, Fresh Fitness was already a household name in the Pijp.
What is the secret to this success?
This is reflected in many facets, which are always based on Fresh' vision. An ever-renewing club in a historic building. Markus Torenstra is very proud to have a strong team that is available every day for Fresh's customers. Your sporting goal is our challenge!
We received the prize for best fitness club in the Netherlands at the presentation of the Dutch Fitness Awards 2018! With our two locations in Amsterdam, location A'dam Toren and location de Pijp, location de Pijp won both the fitness award for best fitness club in Amsterdam with the best rating from customers and the award best fitness club in the Netherlands with the highest rating of the professional jury.
Fresh Fitness has stood for quality, atmosphere and hygiene for 14 years. It's great to gain appreciation from your customers, at such a great price, this way. Fresh has been located in the Pijp since 2004 and opened a second club in the A'dam Toren last year, where mainly personal training is given.
In 2013, 2014 and 2017 we as a team already won the award prize for the best fitness club in Amsterdam. The fact that we have now received this prize from the professional jury for best club in the country is a confirmation of what we are doing.
The fitness market is currently flooded with budget chains, which is why it is even more special for us to notice that the customer consciously opts for quality and appreciates it. We notice that customers also need this attention, as fitness and nutrition is not easy. So much nonsense is being sold.
The "best gym in the Netherlands" is of course difficult to say, but customers appreciate what Fresh stands for and that's why they voted massively.
The jury brought us a number of Mystery Guest visits and made their choice. In addition to the quality of the fitness, classes and personal trainers, the jury also mentioned the customer-friendliness. With Fresh you just get a lot as standard within your subscription.
I am curious what more this year will bring, but my year cannot go wrong!
After my accident I decided to organize my future so that I help others with their request for help. That's why I founded Fresh Fitness fourteen years ago. At Fresh we stand for fun, where quality comes first. For young to old and from recreational to top sport! We believe in a total approach to your request for help and that is why we have all the options at Fresh.
This started when I broke my back in 1999. I was a student at the ALO (academy of physical education) busy with the snowboard season in France. The following year, the rehabilitation training gave me so much satisfaction that I thought: I want this too! I also want to help people to be able to do everything again. So, I started my journey as a trainer, personal trainer, sports rehabilitation and nutrition expert and I let my teaching for what it was. I entered the fitness world! I enjoyed this so much that I wanted to have my own club, not only to help my own customers but also to create a place where we can help many more people in various areas: from recreational to top sport.
Now fourteen years later, there is a great company that makes many customers happy every day. Each with their own story and their own request for help. I've always had three characteristics in my mind that haven't changed in all these years. The club must be clean, the staff must be well trained, and it must be fun to exercise sports. These three elements ensure that I enjoy going to work every day and that the staff can develop and transfer their pleasure to all customers. The intrinsic motivation of the trainers, to want to help customers is just as important, this gives satisfaction and results for everyone!
To shape our vision and to be able to help everyone, we have the following services:
A free appointment with one of the fitness coaches every month

Twelve personal trainers who are ready to get the most out of your training

Two dietitians who guide you with a healthy diet

Three physio-manual therapists who quickly release you from injury

One life coach that helps you with motivation, balance in your life and the reduction of stress

More than 80 group lessons per week, we are sure that there is a lesson for you!

Wonderful mixed sauna to relax after exercise

A juice and shake bar to socialize and replenish your nutrients.
Stop by for a free week pass to experience Fresh!
Markus Torenstra, owner.